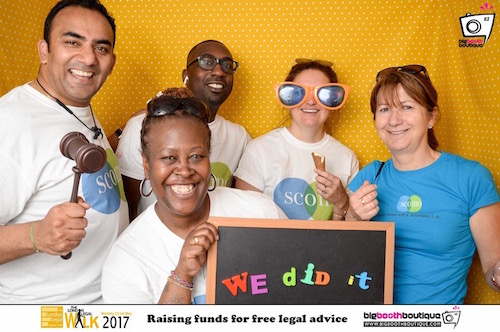 An entire team of people from Scott-Moncrieff & Associates has completed the 2017 London Legal Walk, raising funds for a raft of charities that help people on minimum wage, are in poor housing, are elderly and other good causes.
A record-breaking 12,000 people from across the legal sector participated this year, walking in 700 teams.
Rikki Garg, Pat Giddings, Darryl Julien-Howe, Kat Bekesi and Christine Deacon are pictured as they set off on the 10km walk.